3 Amazing Anti-Aging Antioxidants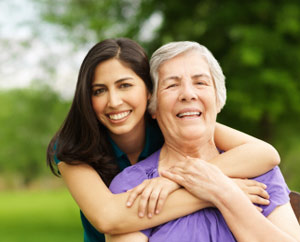 Many plants, including herbs, are abundant in antioxidants
Antioxidants
are often celebrated as one key to slowing the aging process and keeping us young, because they protect against changes to cells caused by free radicals (oxidation). Many plants are abundant in different types of antioxidants, which is one reason
nutritional guidelines
emphasize the need for plenty of fruits and vegetables, including herbs. However, it is clear that current eating practices often don't provide everything we need, and in particular seniors are frequently at risk for nutrient deficiencies.
Supplements
may help bridge the nutritional gap.
Slowing down aging
Below are a few plant-derived antioxidants that have been studied for their effects on aging:
Curcumin: This antioxidant and anti-inflammatory plant chemical comes from turmeric. Preliminary research suggests that curcumin might prevent heart disease and cancer, and reduce inflammation in people with arthritis.
Lutein: This common antioxidant is found in many fruits and vegetables, but highest amounts are found in green leafies. High lutein intake has been associated with lower risks of age-related macular degeneration and cataracts.
Lycopene: A red pigment found primarily in tomatoes, lycopene has been studied for its ability to prevent atherosclerosis and macular degeneration, and reduce cancer risk.
(J Ethnopharmacol 2010; doi:10.1016/j.jep.2010.12.044)
Maureen Williams, ND, completed her doctorate in naturopathic medicine at Bastyr University in Seattle and has been in private practice since 1995. With an abiding commitment to access to care, she has worked in free clinics in the US and Canada, and in rural clinics in Guatemala and Honduras where she has studied traditional herbal medicine. She currently lives and practices in Victoria, BC, and lectures and writes extensively for both professional and community audiences on topics including family nutrition, menopause, anxiety and depression, heart disease, cancer, and easing stress. Dr. Williams is a regular contributor to Healthnotes Newswire.
Copyright © 2016 Healthnotes, Inc. All rights reserved. www.healthnotes.com